The Master Section is a brief overview of the outcome of the recording sessions, the masters, sorted by decade:

__

__

The Session Sections are ongoing work, expected to be half-finished by spring 2009, covering the actual recording sessions and available sources. In the true spirit of Steve Sholes, the notes, symbols and source abbreviations may seem a little cryptic. Be sure to read the Session Sections decription if in doubt. "Best" sources are listed when more than one source exists. Alternate sources are listed for some takes, but this is not a primary ambition.
Most tapes recorded by RCA in the 50's were erased and re-used. This is the reason why almost all take numbers of many 50's sessions are shown in gray color. However, since recording information on these appear to have been found in later years, there is hope that most of information will be made available eventually.
Feedback, comments and help from fellow collectors are always appreciated. Bootleg requests are not appreciated and business/promotional proposals not coming from collectors may end up in recycle bin. Master & Session does not support or recommend bootlegs or official releases. References to possibly inferior unofficial or official products are unavoidable, as are comments regarding content, quality and sometimes the work of people behind the products. Any criticism contained within these pages is not meant to be taken personally, but rather as feedback to the industry for the future. Nobody said that mastering vintage music was easy.

Both Jorgensen's and Tunzi's recording masters books are essential and highly recommended.
E-MAIL:



Apologies for slow communication!

---
The pages are best viewed in true color(24 or 32 bit) and 1024x768 resolution(to avoid horizontal scrollbars).

---
The King of Rock'n'Roll:
The Complete 50's Insult
A review full of the usual Internet stories, rumors, lies, MP3-samples and stick-giving to celebrate the re-release of this masterpiece: Hound Dog updates and definitions of THE ECHO PROBLEM, THE EQ PROBLEM and THE NOISE-REDUCTION PROBLEM.
_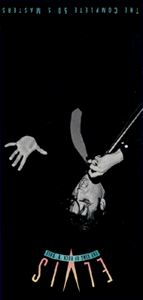 ---
AUGUST 22, 2004_
Updates:

August 24 & September 4-5, 1956 (Love Me Tender).
February 26, 1958 (Wear My Ring Around Your Neck).
Elvis at SUN, An Overview of the Audio Restoration (Harbor Lights update).

_
---
JULY 5, 1954 - JULY 5, 2004
Celebrating the 50th Anniversary
(Updated August 22, 2004)





Elvis at SUN, An Overview of the Audio Restoration


---
JUNE 14, 2004_
Updates:

Memphis Sessions 1969, Part 1:
January 13-14, January 14-15, January 15-16, January 16, January 19,
January 20-21, January 21-22, January 22-23, January 23 &
January 24, 1969 (backup vocal overdubs)

Memphis Sessions 1969, Part 2:
February 17-18, February 18-19, February 19-20, February 20-21,
February 21-22, February 22 & February 22? (vocal overdubs)

Change of Habit:
March 5-7, 1969

Overdub Sessions:
March 18, afternoon (strings), March 18-19 (brass), March 19, noon (strings),
March 19, evening (brass), March 20 (band), March 21 (strings) &
March 25, 1969 (strings & backup vocals).

_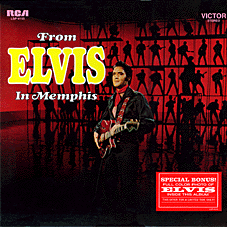 Overdub Sessions:
May 5 (strings), May 6 (brass & backup vocals), May 7 (strings),
May 7, (brass & backup vocals) & May 8, (brass & backup vocals).

August 7-8, 1969 (brass overdubs)

_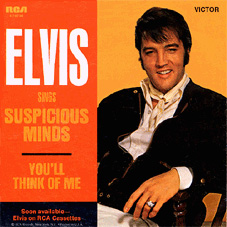 September 25-26, 1969 (vocal overdubs)

_


March 31, 1970 (backup vocals)


---
DECEMBER 8, 2003_
Updates:

July 9-12 & August 30, 1963 (Viva Las Vegas).

_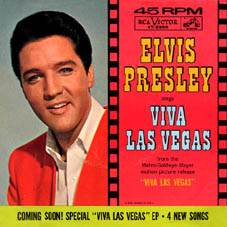 ---
OCTOBER 12, 2003
Latest addition:

December 4, 1956 (Million Dollar Quartet).

Updates:

March 20-21, 1960 and
January 12, 1964.


---
JUNE 30, 2003
Updates:

August 30, 1962 & September 22, 1962 (It Happened at the World's Fair).
January 22, 1963 & February 27, 1963 (Fun in Acapulco).

_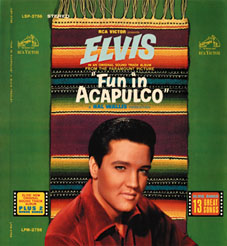 ---
FEBRUARY 16, 2003
Update:

Elvis TV Special sessions (Western Recorders prerecordings):
June 20-24, 1968

Latest additions:

August 9, 1968
October 15 & November 25-27, 1968 (Charro!)
October 23-24, 1968 (The Trouble with Girls)


---
AUGUST 16, 2002
Update:

March 20-21, 1960 (Elvis Is Back sessions, part 1)

Some more tape legends added (Sun Box#13, Mystery Train/I Forgot to Remember to Forget (the "16th" Sun Box) and March 20-21, 1960).

Also some casual speculation regarding June 5, 1954. Any further thoughts on the subject are welcome.


---
JUNE 19, 2002
Latest additions:

Elvis TV Special sessions:
June 20-24 (Western Recorders prerecordings-Draft!),
June 24 (Western Recorders mixing of prerecordings),
June 24-25 (NBC informal rehearsals),
June 27 (NBC 6 PM and 8 PM "sitdown shows"),
June 28 (NBC filmed playback/overdub sessions),
June 29 (NBC 6 PM and 8 PM "standup shows") &
June 30, 1968 (NBC filmed overdub/playback sessions)

_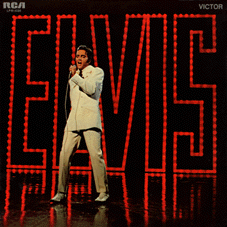 ---
The great new FTD release "Fame and Fortune" provides a lot of interesting new clues to the early 60's sessions. They are however not covered on these pages yet, in spite of notes being added in January when the track list, including timings were first published. I am fully aware of this situation and want to thank everybody for their concern. Updates will follow after June '68 sections are finished, which should be soon. The same goes for the coming "Today, Tomorrow and Forever" release. Preliminary take notes have been added, but the analysis of the contents will not be finished and presented here by morning of June 26.
FEBRUARY 17 - MARCH 10, 2002
Movin' on to a better home due to increased traffic.

_


URL: www.elvisrecordings.com is the new permanent address.
E-mail: steve_sholes@elvisrecordings.com
Old URL www.geocities.com/Nashville/5826/ is not available anymore.

Latest additions:

A few tape legends added (G.I. Blues, His Hand in Mine, Easy Come, Easy Go and June 24, 1968). Still working on next update (June '68).


---
NOVEMBER 29, 2001
Latest additions:

March 7, 1968 & March 11, 1968 (Live a Little, Love a Little sessions).

_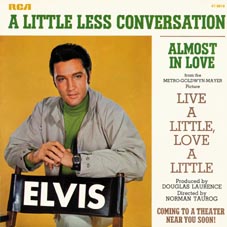 ---
OCTOBER 23, 2001
Latest additions:

October 1, 1967 & January 15-17, 1968 (Stay Away, Joe sessions).

_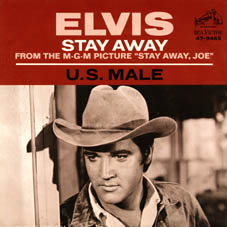 ---
AUGUST 18, 2001
Latest additions:

September 10-12, 1967 (Guitar Man sessions).

_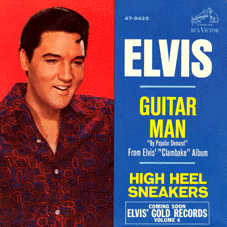 ---

JULY 18, 2001
Latest additions:

March 20, 1967, June 20-21 & June 26, 1967 (Speedway sessions).

_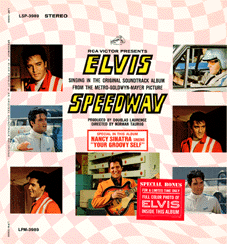 Updates:
Rough updates to catch up for several session pages (without careful comparisons),
for instance: June 10-11, 1958, October 30-31, 1960, June 25-26, 1961,
October 15-16, 1961 and May 25-28, 1966,


---